The 3rd Stat4Onc Annual Symposium
End-points utilized in cancer clinical trials
Speaker Biography and Abstract
Andrew D. Seidman, MD
<![if !vml]>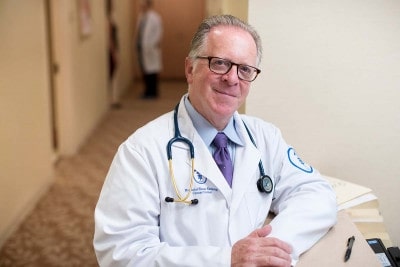 <![endif]>
Bio:
Dr. Andrew Seidman is an Attending Physician for the Breast Medicine Service at Memorial Sloan Kettering Cancer Center in New York City, and Professor of Medicine at Weill Cornell Medical College. He also serves as the Medical Director of MSKCC's Bobst International Center. Dr. Seidman earned his medical degree from Hahnemann University School of Medicine in Philadelphia, Pennsylvania in 1985. He completed a residency in Internal Medicine at the Pennsylvania Hospital. Dr. Seidman then completed a fellowship in Medical Oncology and Hematology at Memorial Sloan Kettering Cancer Center in New York.
Dr. Seidman's clinical research in the development of taxanes for breast cancer has impacted clinical care worldwide. He has authored or co-authored more than 200 peer-reviewed articles, reviews and book chapters, as well as over 150 abstracts, has served on the editorial boards of over a dozen leading oncology journals, and has lectured at innumerable national and international conferences and symposia on breast cancer related topics. Dr. Seidman is a Past-President of the American Society of Breast Disease, the recipient of a Career Development Award from the American Society of Clinical Oncology (ASCO) for his work developing taxanes for breast cancer, the Gay Clark Stoddard Award from the Susan G. Komen Foundation for excellent and compassionate care of patients with breast cancer, and the Jacob Ehrenzeller Award from Pennsylvania Hospital for Academic Excellence and a Distinguished Alumni Award from the Hahnemann School of Medicine. He recently chaired a Working Group for the National Cancer Institute's Breast Cancer Steering Committee on Meaningful and Appropriate Endpoints for Clinical Trials in Metastatic Breast Cancer (J Clin Oncol 2018). He has served on the ASCO Communications Committee, as Associate Chair of Academic Administration at MSKCC and as Senior Breast Cancer Advisor to the MSKCC-IBM Watson Collaboration, developing a decision-support tool for oncologists. Dr. Seidman has served on the Oncology Drug Advisory Committee to the U.S. Food and Drug Administration. He currently leads an active translational research program focused on novel systemic treatment strategies for breast cancer brain metastases.
Title:
Meaningful and appropriate endpoints for clinical trials in metastatic breast cancer: A report from the NCI Breast Cancer Steering Committee Working Group
Abstract:
There is significant heterogeneity in the natural history of metastatic breast cancer (MBC), particularly with respect to overall prognosis, treatment options and benefits of therapy in biologic subtypes. Outcomes in clinical trials depend upon many variables, including extent and nature of prior therapy, sites and burden of existing disease, and toxicity. The expected post-progression survival after completion of protocol-specific therapy has implications for the choice of optimal endpoint - when overall survival (OS) is measured in years, and patients receive multiple lines of therapy, progression-free survival (PFS) may be the most meaningful metric of treatment outcome.  Conversely, in poor prognosis settings such as triple negative metastatic breast cancer (TNMBC), where expected post-progression survival (PPS) is short, OS is likely the most appropriate endpoint1. From a patient perspective, the balance between incremental gain in PFS and encountered toxicity is crucial, though there is scant data on this topic2. In this context, several recent randomized trials have yielded statistically significant improvements in the primary endpoint with experimental therapy, but did not lead to regulatory approval or practice change3, primarily due to unacceptable toxicity in the experimental arm.  This highlights the need for guidance on both appropriate endpoints for clinical trials in the setting of metastatic breast cancer, and for incorporation of patient reported outcomes (PROs) and toxicities into the discussion of clinical trial design, conduct and interpretation.
Formal guidance for industry on clinical trial endpoints was provided by the U.S. Food and Drug Administration (FDA) in 20074, but was not disease-specific. Patient-focused drug development is mandated by the Prescription Drug User Fee Act V, and integration of patient reported outcomes (PROs) in the assessment of benefit of new treatments is evolving. Our Working Group (WG) sought to create specific consensus on endpoints for MBC clinical trials focusing on biologic subtype and line of therapy, with sensitivity to various stakeholders. This presentation will overview some key insights from that exercise5.
References:
1. Ellis LM, Bernstein DS, Voest EE, et al. American Society of Clinical Oncology Perspective: Raising the bar for clinical trials by defining clinically meaningful outcomes. J Clin Oncol 32(12): 1277-80, 2014.
2. Hurvitz SA, Lalla D, Crosby RD, Mathias SD. Use of the metastatic breast cancer progression (MBC-P) questionnaire to assess the value of progression-free survival for women with metastatic breast cancer. Breast Can Res Treat 142:603-9, 2013.
3. Dickler MN, Barry WT, Cirrincione CT, et al. Phase III trial evaluating letrozole as first-line endocrine therapy with or without bevacizumab for the treatment of postmenopausal women with hormone receptor-positive advanced-stage breast cancer: CALGB 40503 (Alliance). J Clin Oncol 34(22):2602-9, 2016.
4. Guidance for Industry: Clinical trial endpoints for the approval of cancer drugs and biologics. (FDA: Clinical Trial Endpoints for the Approval of Cancer Drugs and Biologics Guidance for Industry) .
5. Seidman AD, Bordeleau L, Fehrenbacher L, et al. National Cancer Institute Breast Cancer Steering Committee Working Group Report on Meaningful and Appropriate End Points for Clinical Trials in Metastatic Breast Cancer. J Clin Oncol. 2018 Sep 13:JCO1800242. doi: 10.1200/JCO.18.00242.
Meredith M. Regan, Sc.D.
Division of Biostatistics
Dana-Farber Cancer Institute
Harvard Medical School
<![if !vml]>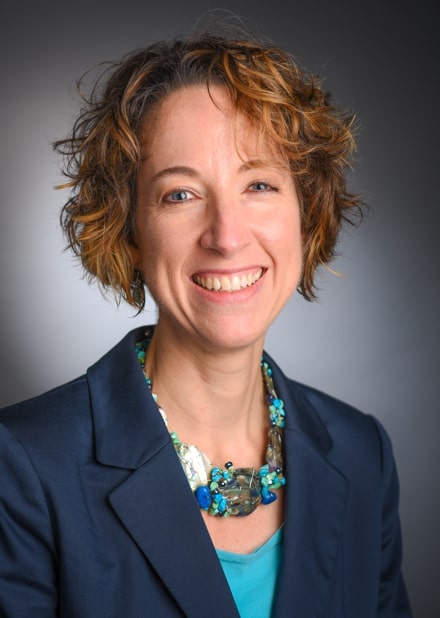 <![endif]>
Bio:
Meredith M. Regan, Sc.D., is Associate Professor, Division of Biostatistics, Dana-Farber Cancer Institute (DFCI) and Associate Professor of Medicine, Harvard Medical School. She earned her doctorate in biostatistics at the Harvard School of Public Health.
Dr. Regan's research focuses on clinical and translational research to inform patient care and treatment selection for breast and genitourinary cancers.
She is Director of the Statistical and Data Management Center for the International Breast Cancer Study Group (IBCSG), an international cooperative clinical trials and clinical-translational research group. She is a past member of the US NCI Breast Cancer Steering Committee and its working group in endpoints for clinical trials in metastatic breast cancer. Dr. Regan is also Data Coordinating Center Director and co-investigator of the Intermediate Clinical Endpoints in Cancer of the Prostate (ICECaP) Working Group which aims to validate surrogate endpoints for overall survival that could expedite the evaluation of new adjuvant therapies for high-risk localized prostate cancer.
Title:
Tailoring Endpoints in Later-phase Oncology Clinical Trials
Abstract:
In later-phase oncology clinical trials, overall survival is classically considered to be the gold-standard endpoint, as we aim to cure or lengthen the survival of cancer patients. Recent years have brought new focus on demonstrating classical efficacy endpoints as valid surrogates for overall survival and on proposing new efficacy endpoints in specific settings. As well, the statistical measures we estimate are discussed with greater emphasis of their clinical interpretation and the clinically-meaningful treatment effect. Toxicity and adverse event endpoints are receiving renewed attention, and integration of efficacy and toxicity endpoints are being considered. We'll discuss tailoring endpoints to the clinical setting, built upon the foundations of our classical endpoints.
<![if !vml]>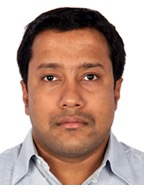 <![endif]>
Bio:
Dr. Arunava Chakravartty is presently the Global Program Biostatistics Head of the Breast Cancer Franchise in Novartis. He has been with Novartis since 2012 and has led the development of multiple cancer indications and health authority submissions during this period. Most recently Dr. Chakravartty has been leading the submissions of CDK4/6 inhibitors in advanced breast cancer.  Prior to joining Novartis, Dr. Chakravartty worked as a statistician at Eli Lilly and Abbvie supporting diabetes and immunology clinical development besides Oncology. Besides his role in industry Dr. Chakravartty has been an active contributor and also a peer-reviewer for multiple biostatistical journals. Most recently he co-authored a book chapter on Adaptive designs for Statistical Approaches in Oncology Clinical Development published by CRC press in 2018