The 3rd Stat4Onc Annual Symposium
Master protocols and seamless trials
Speaker Biography and Abstract
Nora C. Ku, M.D.
Executive Medical Director
Loxo Oncology
<![if !vml]>
<![endif]>
Bio:
Nora Ku, MD joined Loxo Oncology, Inc in September 2015 where she was responsible for directing NAVIGATE, the phase 2 adult basket study of the selective TRK inhibitor larotrectinib in patients with cancers harboring NTRK fusions.  The results of this study contributed to FDA accelerated approval in November 2018 of larotrectinib (Vitrakvi®), the first drug to receive its initial approval simultaneously in adults and children and for a tumor agnostic indication of NTRK fusion positive solid tumors.  Nora continues as Executive Medical Director for Loxo Oncology which was acquired in February 2019 by Eli Lilly and Company. 
Nora is a native of Southern California and a graduate of the UCLA School of Medicine.  She completed her residency in internal medicine at UT Southwestern/Parkland Memorial Hospital and her fellowship in hematology/oncology at UCLA. She is board certified in internal medicine and medical oncology.  Nora  has been active  as a clinical investigator in private and academic medical practice of hematology and oncology, overseeing the fellowship training program and serving briefly as Chief of the Division of Hematology Oncology at the University of California, Irvine.  Just prior to joining Loxo Oncology, she served as a medical director at Dava Oncology, LP, a  group providing consultative services to large and small pharmaceutical companies in their drug development endeavors. 
Title:
Master Protocols in Practice: Tumor Agnostic Approvals
Abstract:
The FDA has granted 2 tumor agnostic approvals, the first in 2017 to Keytruda® (pembrolizumab) for cancers characterized as MSI-h/dMMR and the second in 2018 to Vitrakvi® (larotrectinib) for cancers harboring a TRK gene fusion.  These approvals reflect new approaches in drug development using basket trial designs.  Clinical considerations in conducting such studies are presented.
Lingyun Liu, Ph.D.
<![if !vml]>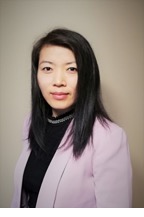 <![endif]>
Bio:
Dr Lingyun Liu got her Ph.D. in statistics from Northwestern University. She is now a director in the strategic consulting team at Cytel. She has provided consultation over 100 studies on clinical development plan, innovative trial designs, regulatory interactions across different therapeutical areas including oncology, immuno-oncology, diabetes, CNS, infectious diseases, cardiovascular and rare disease and orphan drugs. She also supports DMC meetings with multiple studies and provided instrumental guidance for interim decision making. Her research interest includes multiple comparison, innovative design, rare disease. She also provides technical inputs to the module development in the commercial software EAST, StatXact.
Title:
Adaptive Multi-Arm Multi-Stage Design
Abstract:
The development of new therapies has been challenging due to high cost and failure rate. More efficient trial design can save the time to market and achieve the same objectives with less patients. There has been a shift from the traditional clinical development paradigm to platform trials with the broad goal of finding the best treatment for a disease by simultaneously investigating multiple treatments in a seamless trial. This talk will discuss a commonly used platform trial design--Multi-Arm Multi-Stage (MAMS) designs in the confirmatory setting. Trials with MAMS designs are to compare several treatment arms to a common control arm in multiple interim looks at which arms can be terminated either for futility or overwhelming efficacy. This talk will present two approaches for constructing such designs for preserving the familywise error rate (FWER). Pairwise error rate control (PWER) and the context of its application will also be discussed in contrast to FWER control. We will compare their operating characteristics of the two approaches in various settings. We will also discuss the challenges of designing such trials in the oncology setting.
Yihua (Mary) Zhao, Ph.D.
<![if !vml]>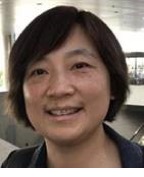 <![endif]>
Bio:
Mary is currently Senior Principal Statistician at Boehringer Ingelheim. She has extensive experience working as lead statistician in phase I through phase III trials in oncology, respiratory and CNS. She was also the lead statistician for several successful world-wide NDA submissions in oncology and respiratory and participated in FDA advisory committee meetings to support the final approval of NDA submissions. Her current research interests include master protocols, Bayesian methods in clinical development, statistical challenges in pediatric drug development and statistical methods for rare diseases.