THE 4th STAT4ONC ANNUAL SYMPOSIUM
Invited Session 6
May 8, 2021
1:45 PM – 3:15 PM Pacific Time
Evaluation and Level of Evidence for Combination Cancer Treatments
Contribution of Component in Oncology Novel-Novel Combination Therapy Development
Chair : Miaomiao Ge (Boehringer Ingelheim)
Exciting breakthroughs have been seen in Oncology treatments during the recent years. Combination therapy became an extremely popular strategy since the approval of PD1/PDL1 inhibitors. There are ~3000 clinical trials testing combination regimens of anti-PD1/PDL1 mAbs with other cancer therapies, including IO therapies, targeted therapies, chemotherapies and radiotherapies.

In this panel discussion session, the focus is the development of combination therapies with novel compounds that are not available in practice. It is desired by physicians and patients to know if the combination therapy is superior to each of the component in terms of benefit risk evaluation. Both FDA and EMA released guidance for co-development of combination therapy with two or more novel compounds, where the demonstration of the contribution from each component is required during the clinical development process. However, there are still questions around the level of evidence needed, and how this demonstration of contribution of components can be optimized in the drug development process. A group of statisticians and clinicians from academia, FDA, and pharmaceutical industries will exchange and share their thoughts and experience on this topic. E.g. In order to address the contribution of component question, when is a randomized comparison between the combination and component(s) needed and when is not? What innovative design options are available other than the factorial design? What additional evidence / information other than randomized trial can be used to establish the contribution of component? How would the benefit risk ratio play a role in the evaluation of contribution of component? …
Timothy Yap (MD Anderson)
Tim Yap, MD, PhD is a Medical Oncology Physician-Scientist and a Tenure-Track Associate Professor in the Departments of Investigational Cancer Therapeutics (Phase I Program), and Thoracic/Head and Neck Medical Oncology at the University of Texas MD Anderson Cancer Center (MDACC). He is also the Medical Director of the Institute for Applied Cancer Science, and Associate Director of Translational Research in the Institute for Personalized Cancer Therapy at MDACC. Dr. Yap joined the Faculty at MDACC in 2016 from the Royal Marsden Hospital and The Institute of Cancer Research (London, England), where he was a National Institute for Health Research Biomedical Research Centre Clinician-Scientist in Medical Oncology. He was on the Faculty of the Phase I Drug Development Unit and Lung Cancer Unit, where he also led the Cancer Biomarkers Laboratory involved with the development of cfDNA and CTCs. Dr. Yap's main interests include the design and conduct of hypothesis-testing, biomarker-driven clinical trials ranging from first-in-human phase I studies to phase II tumor-agnostic multi-genotype basket trials, which incorporate detailed tumor molecular profiling studies, as well as the assessment of circulating tumor DNA (ctDNA) as predictive biomarkers of response for novel targeted agents and immunotherapies in clinical trials. His main therapeutic interests include the targeting of the DNA damage response (DDR) with novel therapeutics, such as ATR, PARP and DNA-PK inhibitors, as well as the development of novel PD-1/PD-L1 combinations with agents targeting ICOS, TGF-beta, PI3K/AKT, TIM-3, STING, Adenosine A2AR, LAG-3 and CDK2/4/6.
Lee Jen Wei (Harvard)
L.J. Wei is a professor of Biostatistics at Harvard University. Before joining Harvard, he was a professor at University of Wisconsin, University of Michigan, and George Washington University. His main research interest is in the clinical trial methodology, especially in design, monitoring and analysis of studies. He has developed numerous novel statistical methods which are utilized in practice. He received the prestigious Wald Medal in 2009 from the American Statistical Association for his contribution to clinical trial methodology. He is a fellow of American Statistical Associating and Institute of Mathematical Statistics. In 2014, to honor his mentorship, Harvard School of Public Health established a Wei-family scholarship to support students studying biostatistics. His recent research area is concentrated on translational statistics, the personalize medicine under the risk-benefit paradigm via biomarkers and revitalizing clinical trial methodology. He has more than 230 publications and served on numerous editorial and scientific advisory boards for governments and industry. L. J. Wei has extensive working experience in regulatory science for developing and evaluating new drugs/devices.
Qian Helen Li (BMS)
Chris Takimoto (Gilead)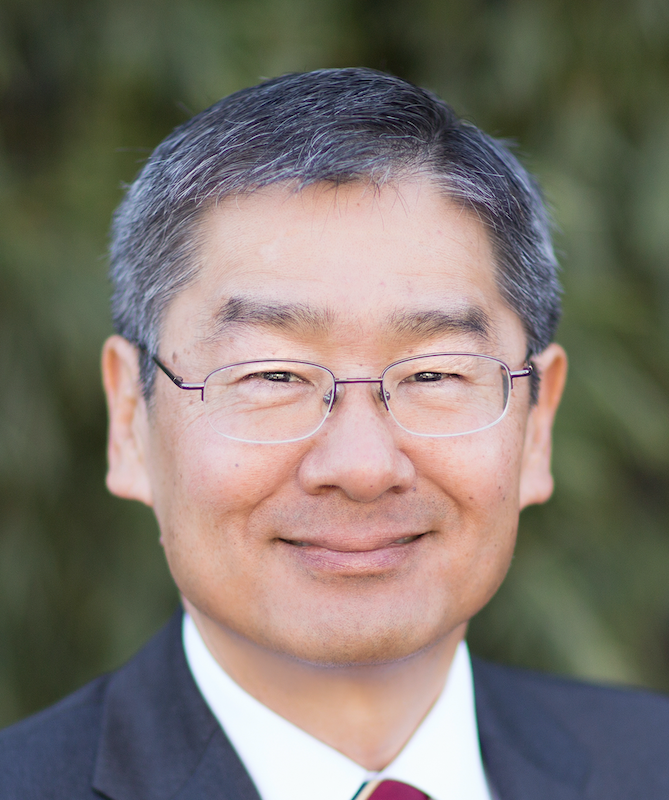 Chris Takimoto has three decades of experience in oncology and drug development and he is currently a Senior Vice President in Oncology at Gilead Sciences. He also is a member of the Board of Directors of Tizona Therapeutics, a private biotechnology company. Previously, he was the Chief Medical Officer of Forty Seven, Inc., a clinical stage, public biotechnology company that was acquired by Gilead in 2020, and he has also served as a Vice President for Oncology Experimental Medicine Early Development at Johnson & Johnson/Janssen R&D. He has held faculty positions at the University of Texas Health Science Center San Antonio, the National Cancer Institute, and the Uniformed Services University in Bethesda, MD. He has completed fellowships in Medical Oncology and Clinical Pharmacology, and he is a graduate of the Yale University School of Medicine where he received an MD and a PhD in Pharmacology. He also holds an undergraduate degree in Chemistry from Stanford University.
Cong Chen (Merck)
Dr. Cong Chen is Executive Director of Early Oncology Development Statistics at Merck & Co., Inc. He joined Merck in 1999 after graduating from Iowa State University with a Ph.D. in Statistics. He also holds a MS degree in Mathematics from Indiana University at Bloomington and a BS degree in Probability and Statistics from Peking University, PR China. As head of the group, he oversees the statistical support of oncology early clinical development and translational biomarker research at Merck. Prior to taking the role in March 2016, he led the statistical support for the development of pembrolizumab (KEYTRUDA), a paradigm changing anti-PD-1 immunotherapy, and played a pivotal role in accelerating its regulatory approvals. He is a Fellow of American Statistical Association, an Associate Editor of Statistics in Biopharmaceutical Research, a member of Cancer Clinical Research Editorial Board and a co-leader of the DIA Small Population Work Stream. He has published over 80 papers and 10 book chapters on design and analysis of clinical trials, has given multiple short courses on design and analyses of clinical trials and was twice invited to give an oral presentation at the AACR Annual Meeting in recent years on design strategies for oncology drug development.
Xiaoxue Li, Ph.D. (FDA)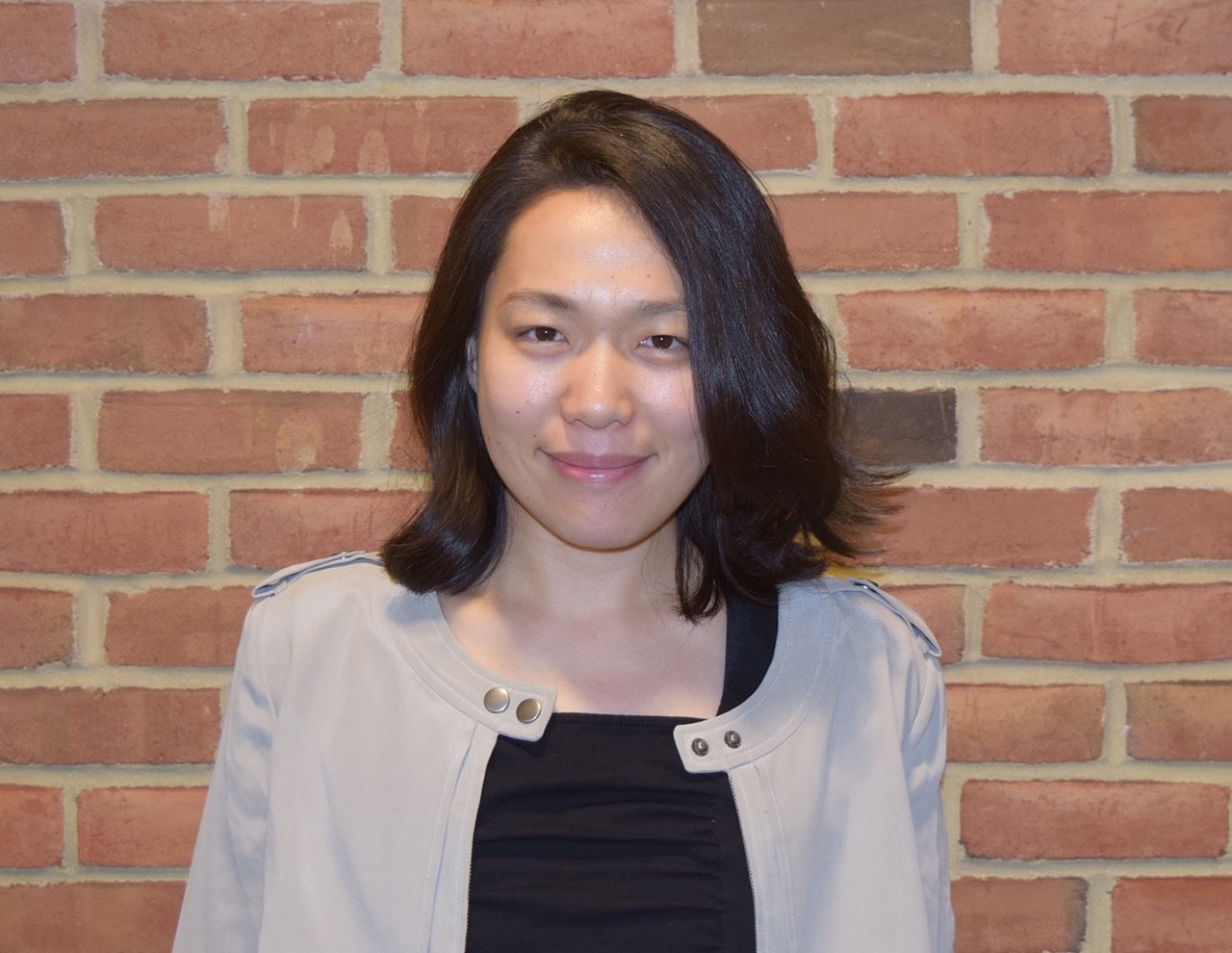 Dr. Xiaoxue Li received her Ph.D. in Biostatistics from University of Pittsburgh. After working at Dana-Farber Cancer Institute for three and half years, she joined FDA, Center for Drug Evaluation and Research (CDER), Office of Biometrics V, supporting the review of oncology drug products.
Jane Qian (Abbvie)
Jane Qian has more than twenty years of experience in clinical trials and oncology drug development. Jane is currently a Director of Oncology Statistics at AbbVie Inc and oversees the statistical support for late phase hematology drug development. In this capacity, Jane led the team to achieve multiple successful regulatory approvals for the first and only one approved BCL-2 inhibitor Venclexta (venetoclax) in the treatment of R/R 17p del CLL, R/R CLL, 1st line CLL and 1st line unfit AML. Prior to her current role, Jane also led statistical groups to provide statistical support for oncology drug development of all phases, clinical pharmacology, and early phase clinical trials. Jane received her PhD in Statistics from Duke University and has published over 50 papers on design and analysis of clinical trials. She has been a member of the ASCO and ASA, and currently serves on the ASA BIOP Executive Committee.